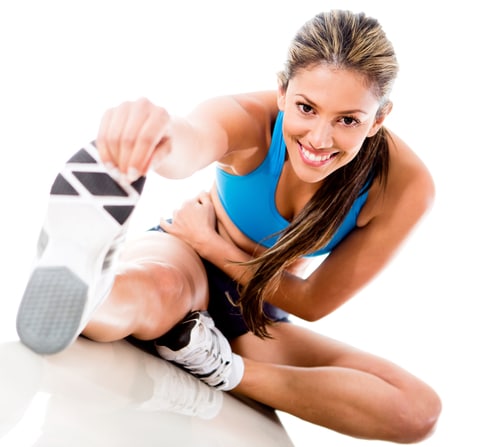 The time of day you work out gets a lot of attention, but is it really that important? Let's take a look at the reality of how much the time of day you work out can affect your results. I'll also share with you the five best times of the day that you should work out.
1. When you WILL work out.
While this may seem obvious, you should not lose sight of the fact that exercise is almost always preferable to no exercise. Unless you're injured, sick, or over-trained, exercising is better than not exercising. Schedule your workout when you have the best chance of getting it done.
2. When you FEEL the best.
There are times during the day when you will have a slight physiological advantage if you work out during them, but none of those trump the psychological edge you have if you feel like exercising. The biggest physiological changes happen to your body when you push yourself further than you've pushed yourself before. The closer you get to putting in 100% effort, the more you force your body into an adaptive state, which is exactly where it needs to be in order to change.
3. When your glycogen stores are full.
Your body can push itself anaerobically longer and harder if you begin your workout with a full tank of muscle glycogen. This will let you lift more weight, jump higher, move faster etc. Glycogen is recharged by carbohydrates, and is extinguished very quickly with exercise, brain activity, and most other tasks and fluctuates throughout the day. Depending on your eating schedule, your body is probably primed for peak exercise in the late morning, afternoon, or early evening.
4. In the morning on an empty stomach.
In the morning, before you've eaten, your body is forced to utilize its fat stores for energy, and you can train your body to be efficient at doing so, which is cool. You're also "burning fat although it's not nearly as effective as "burning glycogen" when it comes to losing body fat. This means easy workouts can have added benefits if done in the morning on an empty stomach.
5. At night before bed.
This time of day is last for a reason. Unless it is really the only time you will work out or the only time you feel the best, you should probably avoid it. Working out directly before bed can affect your sleep. Most people have a hard time getting to sleep after a workout because exercise can throw off your melatonin, the hormone that regulates sleep, among other things. This isn't ideal because sleep is very important for recovery. It's when your body naturally produces most of its own performance-enhancing drugs in the form of hormones. Anything that hurts your ability to sleep should be eliminated if possible.

The bottom line is that everyone's body responds differently. When it comes to getting your best possible workout, psychology often trumps physiology. Exercise when you can and pay close attention to your performance. Then choose your preferred workout time based on your results. It's really very simple.
These statements have not been evaluated by the Food and Drug Administration. This product is not intended to diagnose, treat, cure, or prevent any disease.
TOP